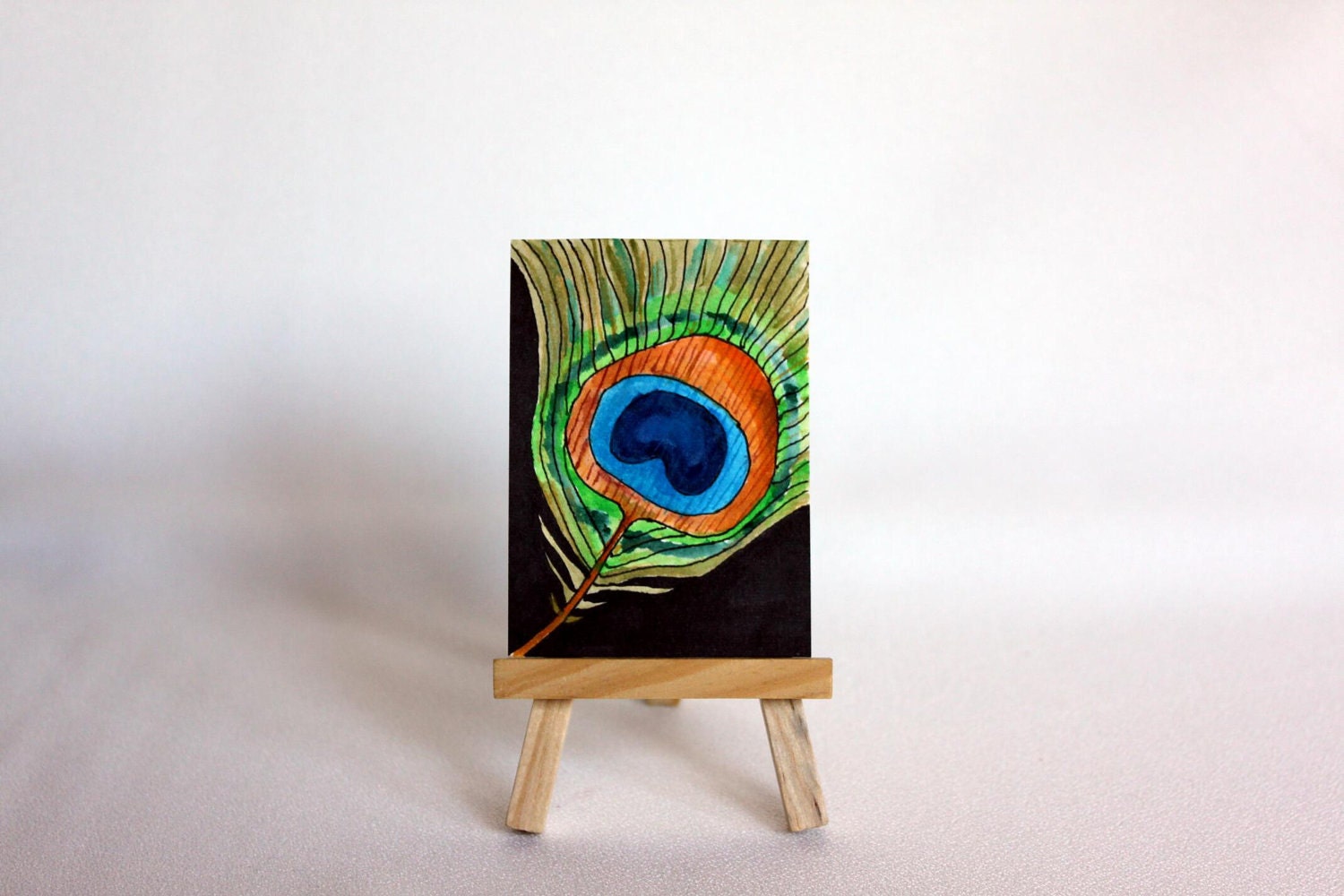 Peacock Feather, Original Watercolor ACEO by Tina Lynn Ellis.
I have a serious love and fascination for the peacock feather! I tend to paint the things that I find beautiful, so here we have my version of that beautiful peacock eye.
Measuring 2.5" x 3.5" this is a little original painting on quality watercolor paper. Vibrant quality paint and ink were used. The painting is sea...
Click Here to Visit My Etsy Shop!