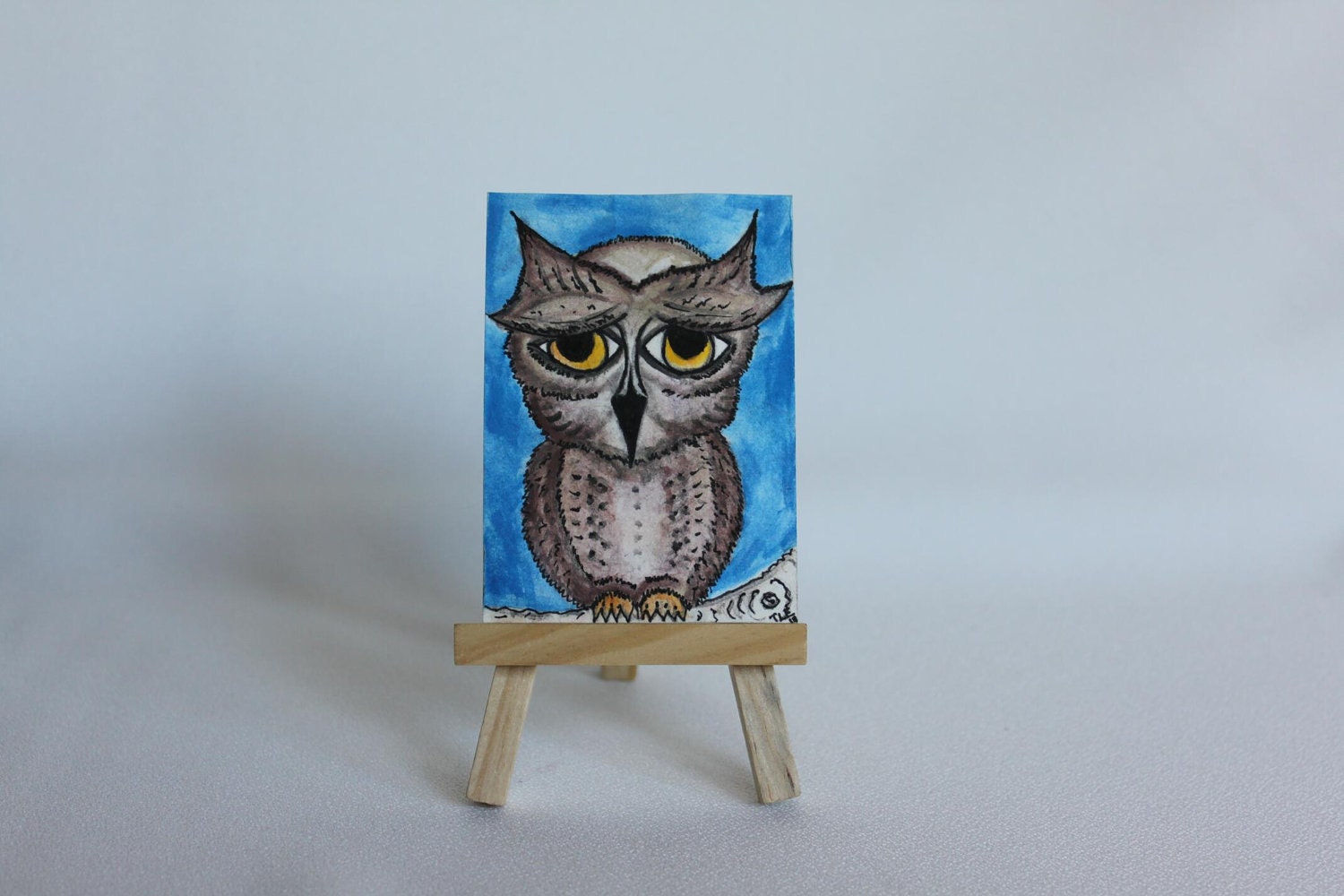 Aceo Original Watercolor painting by Tina Lynn Ellis.
Owls seem to be everywhere these days, inspired by their abundance I decided to paint one of my own! I grew up in a house with a heritage Oak in our backyard that was home to a family of owls, so they are close to my heart!
Measuring 2.5" x 3.5" this is a tiny original watercolor painting on quality watercolor paper. The p...
Click Here to Visit My Etsy Shop!