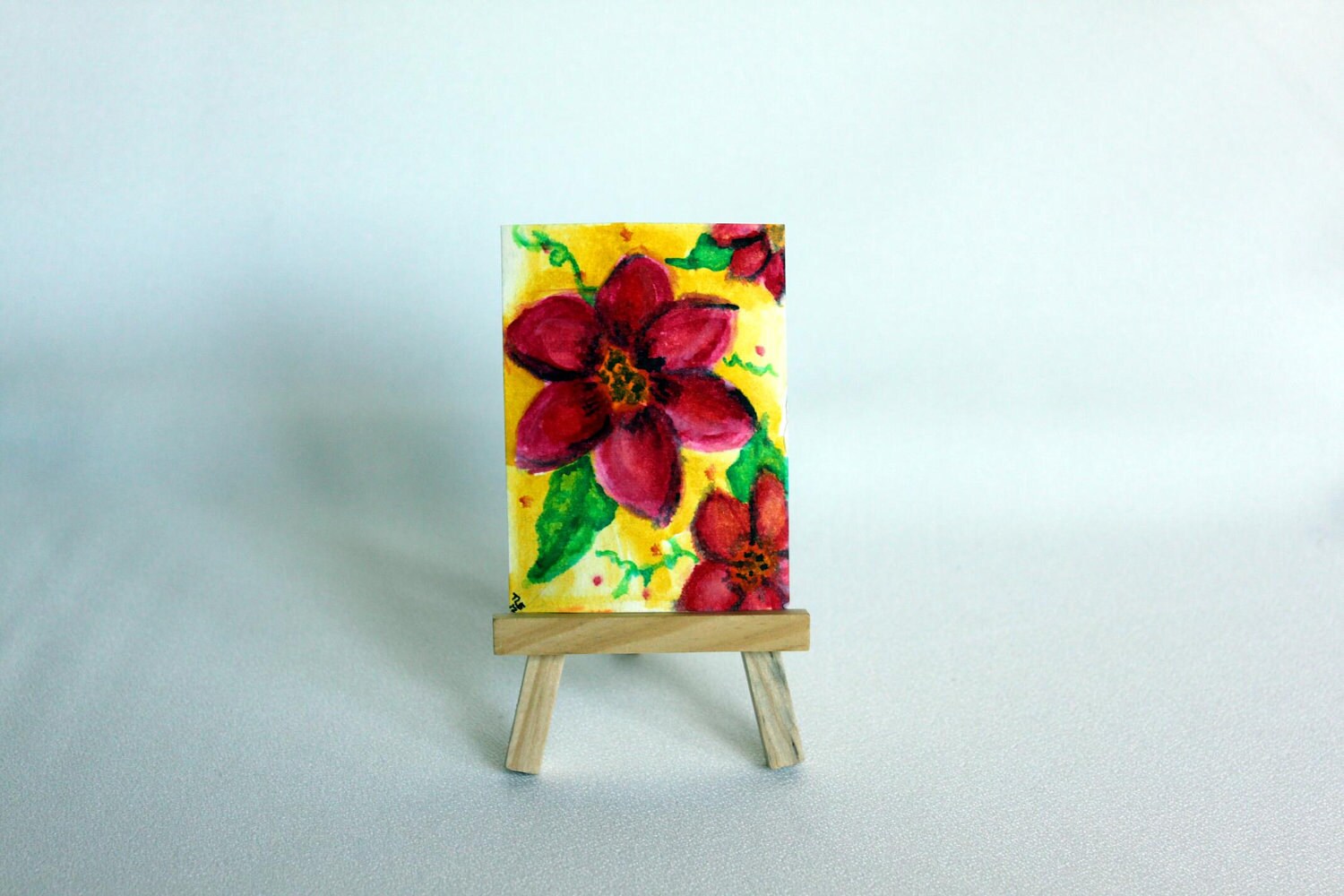 Vibrant ACEO Original Painting by Tina Lynn Ellis
This flower reminds me of beautiful spring days and perfumed breezes. It was one of those paintings where I sat down with no ideas and this is what came out!
Measuring 2.5" x 3.5" this is a tiny original watercolor painting on quality watercolor paper, painted with artist's watercolors. The painting is sealed and will be del...
Click Here to Visit My Etsy Shop!